The brackets are in place, the shaft has to move a bit upwards but overall it looks good. Roompot Marina Yacht Service did a good job.  The hardest part is done. The other steps will be performed on the water.
Below the shaft has been moved upwards to leave 60 mm tube below the lower 'H' bracket. The minimum recommended is 50 mm so I'm safe. And the shaft is not in the water.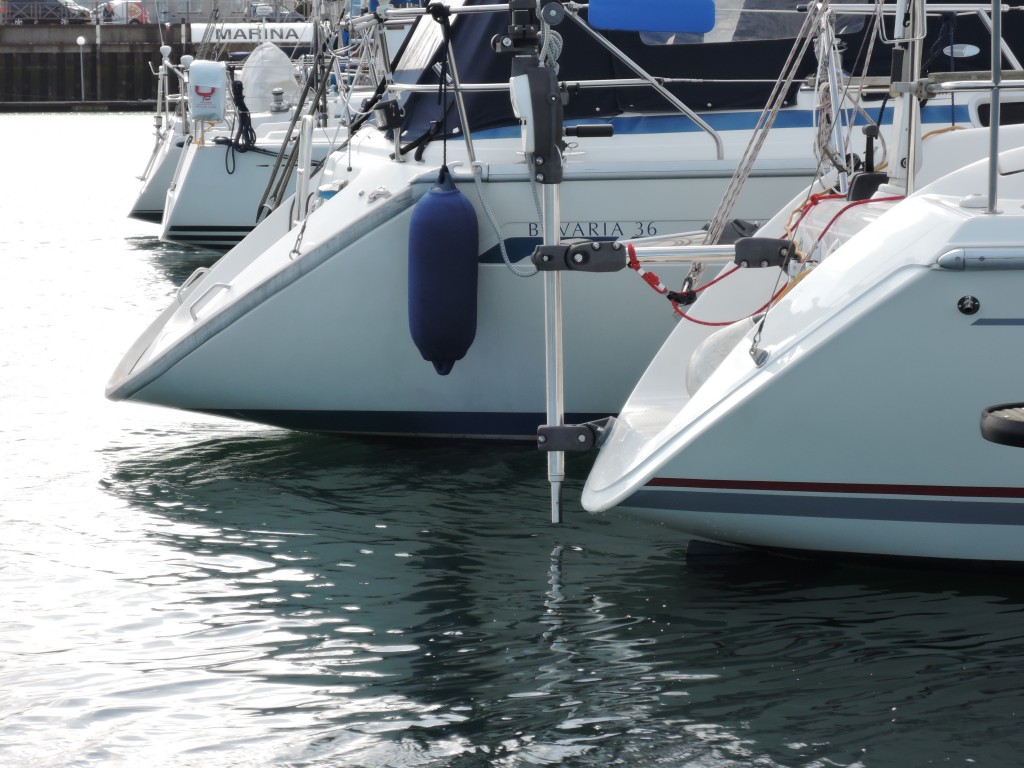 I used a cam cleat block to hold the rudder in place so that it won't fall off the shaft. That leaves both hands free to insert the pin. The cam cleat block provides the peace of mind that the rudder will not come off the shaft while I'm busy inserting the pin.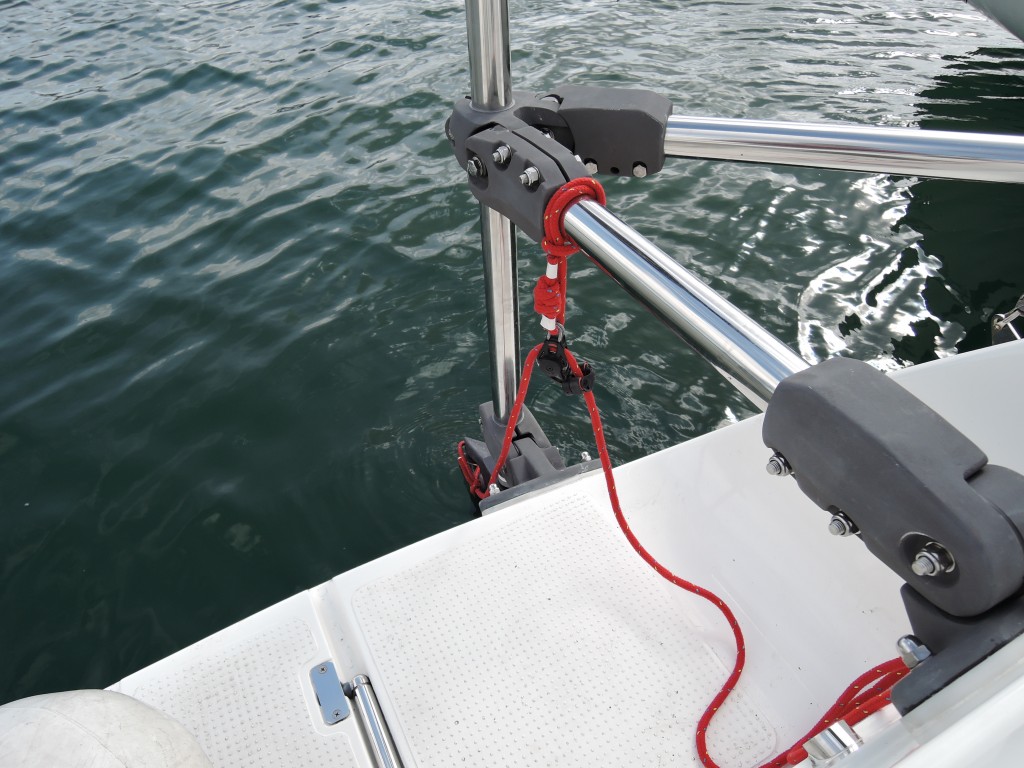 And that's the result, well almost, the remote control line still has to be fitted.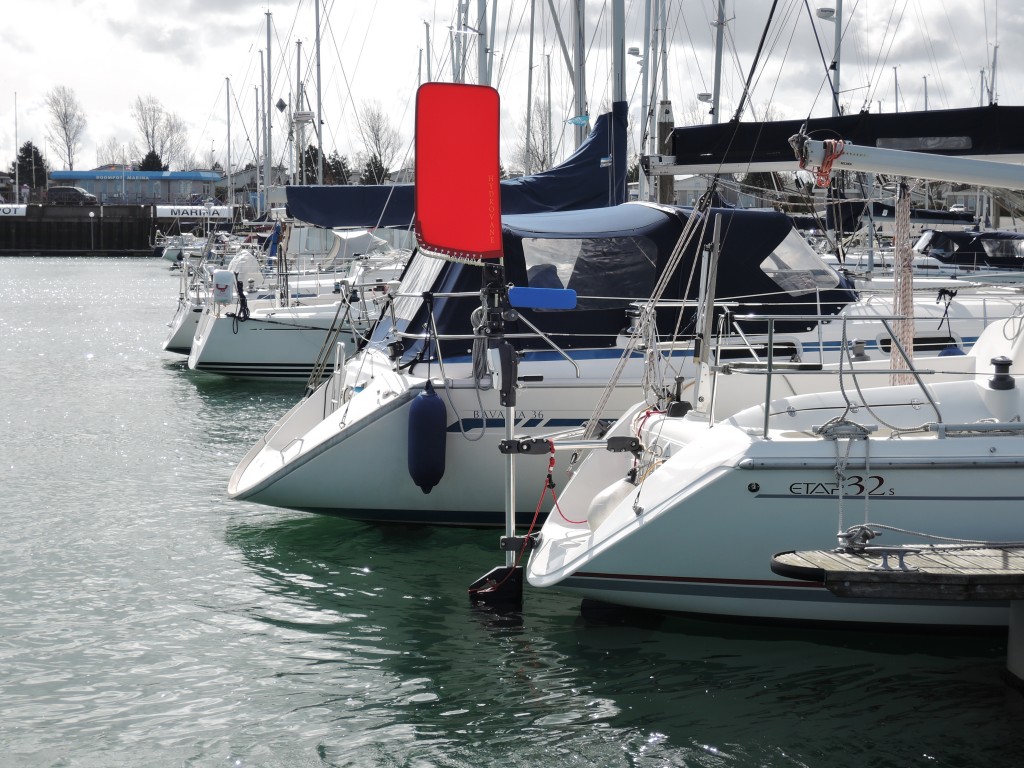 And an absolute must (also documented in the manual) re-tighten all bolts after first use! It is absolutely required!