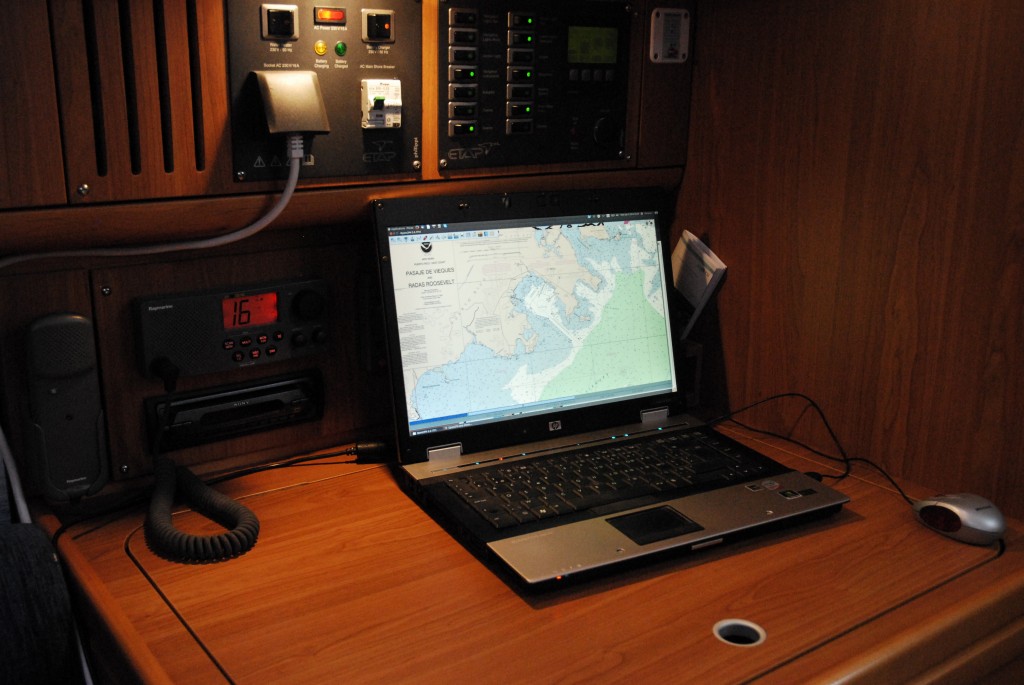 I just found OpenCPN navigation software, installed and it seems to work pretty well. It's Open Source software and I think I will give it a try. Anyway it looks impressive on my chart table.
I also have Navionics on iPad, more details visible at first sight.
Experience will tell.